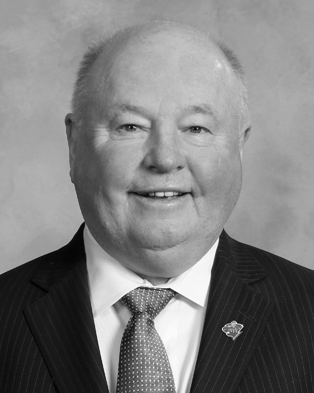 BRUCE BOUDREAU
PARTNER / OWNER
Bruce Boudreau is a Canadian former professional ice hockey player and coach. He is currently the head coach of the National Hockey League's Minnesota Wild and formerly the head coach of the Washington Capitals and Anaheim Ducks. As a player, Boudreau played professionally for 20 seasons, logging 141 games in the NHL and 30 games in the World Hockey Association (WHA). He played for the Toronto Maple Leafs and the Chicago Black Hawks of the NHL and the Minnesota Fighting Saints of the WHA. Boudreau won the Jack Adams Award for the NHL's most outstanding head coach in the 2007–08 NHL season during his tenure with the Capitals.
Bruce will be helping in all aspects of the Blue Ox business and specializing in player skill development, team systems, etc. Boudreau has owned and operated a youth camp in St. Catherines, Ontario called The Golden Horseshoe Hockey School. Started by Bruce and his family, sons Ben and Andy, they set out with the intention to make learning the game fun and give kids a great summer hockey experience. 35 years later, their primary focus is still the same. Their professional coaching staff, along side their motivated support staff, provide an opportunity to learn the game of hockey and develop in a pressure-free environment. Bruce currently resides in Woodbury, Minnesota with his wife Crystal and Blue Ox goaltender Brady.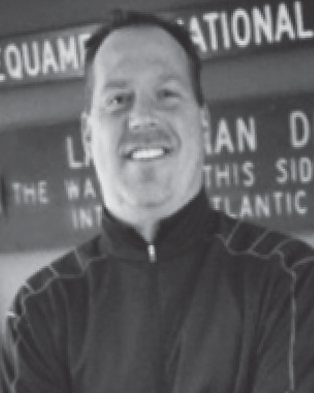 JAY WITTA
PARTNER / OWNER / GENERAL MANAGER / HEAD COACH
Coach Witta completed his 3rd year of Junior A' coaching and inaugural year with the Blue Ox, finishing with an impressive 33-11-4 record and a consistent top 10 Tier 3 national ranking all season. The Blue Ox also promoted one player, Finnish defenseman Oskari Halme, to the NCDC Tier 2 level, as well as advanced four age out players onto college hockey.
During his prior two seasons, Witta had been the head coach of the NA3HL's Junior A' hockey team – New Ulm Steel. Witta completed a 67-33-10 two year record with a Silver Cup semifinal appearance 2015/16 and a Western Division playoff final loss to the eventual National Champion, Granite City 2016/17. The Steel also completed a relocation transition from White Bear Lake to New Ulm 2017 with the smoothest of ease. Jay worked daily with the Steel ownership in all aspects of the business – budgets, league communications, recruiting, trades, facilities, core value accountability, parent communication, and player advancement. During his two year stint with the Steel, Witta helped promote over eight players to the NAHL/TIER 2 LEVEL as well as seven players onto NCAA and ACHA college hockey.
Witta, a Minnetonka, Minnesota native, played three years for the Minnetonka Skippers from 1985-87 where he was named captain his Senior season and helped guide the Skippers to their first ever Lake Conference Championships and was honored with an All-Conference Team selection. Witta was recruited by Herb Brooks at St. Cloud State University in 1987 to play on the inaugural SCSU Division 1 squad. After entertaining offers from various Division 1 & 3 programs across the country, Witta chose to stay close to home and attend St. Cloud State University as a walk on defenseman.
Witta also played Junior A' hockey in Humboldt, Saask. for the Broncos (SJHL) before an undetected heart issue caused him to retire and return back to Minnesota. Witta has been coaching for the past 20 seasons and served on the Minnetonka Youth Hockey Board for 2 years – Jay also worked with Dave Snuggerud at Breakaway hockey to help form the first ever Breakaway AAA 97′ training team. Witta resides in Minnetonka with his wife Sara and their four boys. Bennett, Brody, Brooks and Griffin.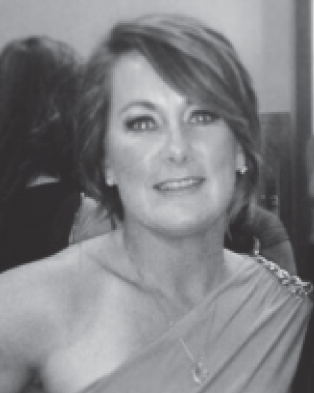 CRYSTAL BOUDREAU
PARTNER / OWNER
Obviously, an avid hockey fan and Mom. Crystal brings a wealth of hockey operations, administrative and marketing skills to the Blue Ox Executive team. She has been a very active addition in the Boudreau family summer hockey camp in St. Catherine's, Ontario for the last 19 years, as well as serves on the MN Wild Foundation committee. Crystal resides in Woodbury with Bruce and their goaltending son Brady.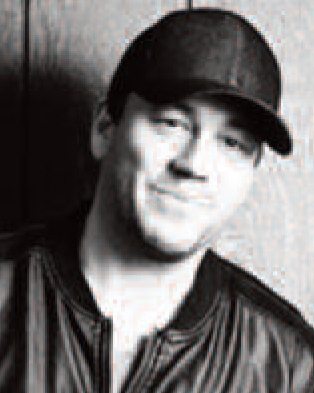 TIM MAHONEY
PARTNER / OWNER
Tim Mahoney is very talented and well known singer/songwriter from Minneapolis. Tim gained national exposure being a contestant on the first ever airing of The Voice in 2011 and was featured in Rolling Stone Magazine. After extensive touring in his earlier years, Tim continues to perform and write songs, but has become a fixture at many regional charity events, performing and fundraising for various causes dear to his heart. Mahoney not only brings a creative edge and marketing expertise to the Blue Ox – but also has a great passion for the sport of hockey being a Minnetonka, Minnesota native.