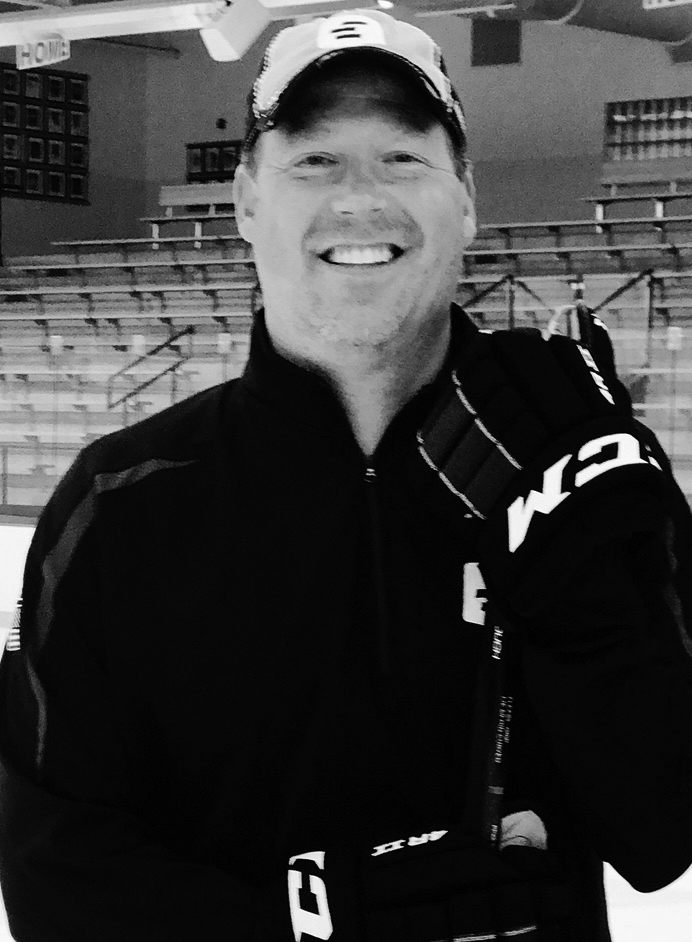 JAY WITTA
OWNER / GENERAL MANAGER / HEAD COACH
Coach Witta just completed his 5th year of head coaching Junior A' hockey and third year of ownership with the Blue Ox, finishing with an impressive 28-15-3 record. Witta improved his career coaching record to 178-72-12 this past season. During his five year coaching career, Witta has helped promote over 20 players to the TIER 2 LEVEL as well as a 30 players onto NCAA and ACHA college hockey.
During his prior two seasons of owning the Blue Ox, Witta had been the head coach of the NA3HL's Junior A' hockey team – New Ulm Steel. Witta completed a 67-33-10 two year record with a Silver Cup semifinal appearance 2015/16 and a Western Division playoff final loss to the eventual National Champion, Granite City 2016/17. The Steel also completed a relocation transition from White Bear Lake to New Ulm 2017 with the smoothest of ease. Jay worked daily with the Steel ownership in all aspects of the business – budgets, league communications, recruiting, trades, facilities, core value accountability, parent communication, and player advancement.
Witta, a Minnetonka, Minnesota native, played three years for the Minnetonka Skippers from 1985-87 where he was named captain his Senior season and helped guide the Skippers to their first ever Lake Conference Championship and was honored with an All-Conference Team selection. Witta was recruited by Herb Brooks at St. Cloud State University in 1987 to play on the inaugural SCSU Division 1 squad. After entertaining offers from various Division 1 & 3 programs across the country, Witta chose to stay close to home and attend St. Cloud State University as a walk on defenseman.
Witta also played Junior A' hockey in Humboldt, Saask. for the Broncos (SJHL) before an undetected heart issue caused him to retire and return back to Minnesota. Witta has been coaching for the past 20 seasons and served on the Minnetonka Youth Hockey Board for 2 years – Jay also worked with Dave Snuggerud at Breakaway hockey to help form the first ever Breakaway AAA 97′ training team. Witta resides in Minnetonka with his wife Sara and their four boys. Bennett, Brody, Brooks and Griffin.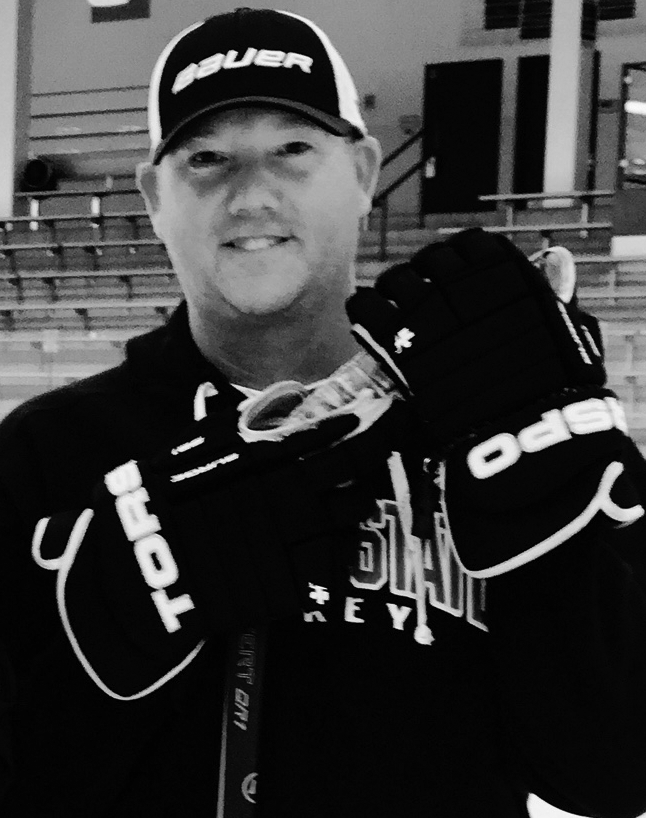 JASON WOOD
ASSISTANT COACH | USA Hockey Level 4 Certified Coaching Certification
Jason comes to the Blue Ox after a very successful high school hockey coaching career spanning the course of sixteen years. Coach Wood has also spent many years coaching with USA hockey at the various HP 16-17 regional levels, and is a USA Hockey Level 4 certified instructor. The ever so humble Wood, is a self proclaimed "hockey junkie" and is proud of the fact that he has helped instruct and develop dozens of local players that have gone on to play collegiately and professionally. Jason can still be found at the rink on any given late night participating with his pond hockey buddies, enjoying the love of the game. Born and raised in Blaine, Minnesota, Jason now resides in Brooklyn Park with his wife Stacey and their two girls.
Blue Ox General Manager/Head Coach Jay Witta had this to say about Wood, "With Jason's love of teaching the game, and his contacts and knowledge of the local/regional scouting markets, he has already become a very important asset to the success of the MN Blue Ox. The fact that we will have the most mature (and tallest) coaching staff in Junior A' hockey, is a testament to our ownership group wanting to give our players the best experience possible. We are father's of hockey players first, hockey coaches second. And that is a great comfort to many parents who trust in us to take care of their players for several months away from home. I really look forward to working with Jason, not only this season, but for many seasons to come."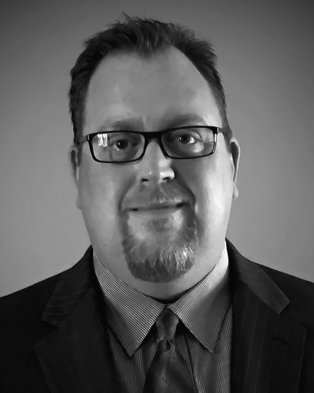 MARK SCHIFFMAN
GOALIE COUNSELOR | USA Hockey Level 4 Certified Coaching Certification
Mark is a lifelong rink rat who grew up playing goaltender in the Bloomington Jefferson youth program. He is USA Hockey Level 4 certified and is entering his 17th year of coaching youth and high school goaltenders in Waconia. Schiffman is currently the goaltender coach for Waconia High School boys hockey, residing in Waconia with his wife Kelly and their three sons.
By day, Schiffman is executive director of a non-profit association focused with more than 25 years of public affairs and government relations experience. He's a University of Minnesota-Duluth graduate and earned an MA from Hamline University.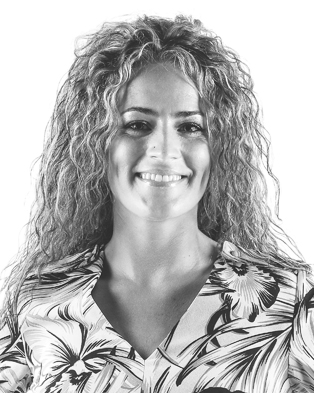 KATIE McDONOUGH
POWER SKATING INSTRUCTOR
Katie was skating as soon as she was walking and some might argue that she skates better than she walks! Skating is in her blood. Katie comes from a very big hockey family but chose toe picks and tu-tus over hockey equipment and a stick. It's a good thing she did it ensured that everyone knew just how important skating was and learned the right way to skate.
Katie had an exciting competitive figure skating career starting at 3 years old that spanned over 15 years and has been a power skating coach for close to 20 years. Diane Ness (Pro Edge Power Skating Founder) was Katie's first figure skating coach before she made the switch to hockey full time and Katie worked under Diane Ness as an instructor for 15 years. She learned from the best in the business! Katie has extensive skating experience teaching a strong, balanced, and focused power skating session. Improvement is the overall goal, she helps gain this by introducing, developing, and refining players skating. Katie brings clear understanding of skaters edges and control of their bodies in the game. Her goal is to provide the proper techniques and skills to provide skaters the necessary tools to become powerful, fluid skaters/players. Katie works with teams individually, associations, and offers private lessons.
Katie is married to her husband Nick and they just had their first child (hockey player) this fall. When Katie isn't on the ice she's usually still at the rink taking in a game. When she can pull herself away from the rink you'll find her at the cabin, taking in anything outdoors, her nose in a book or enjoying anything that involves her family and friends!
Contact Katie (612)242-8091 or kmoemn@gmail.com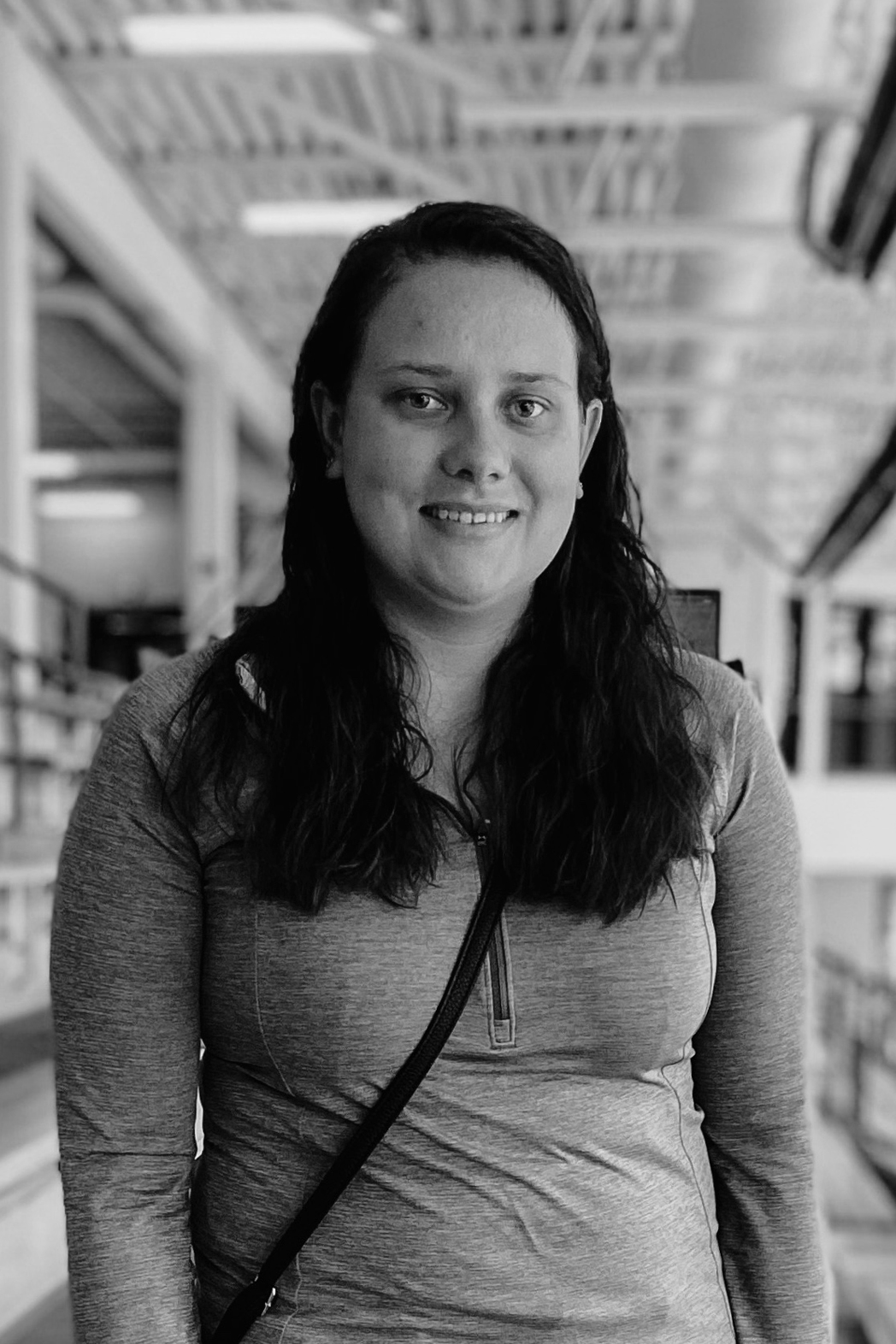 ALLYSON OBERNOLTE, LAT, ATC
ATHLETIC TRAINER
Allyson graduated from the Universsity of Minnesota Duluth in 2015 with a Bachelor's of Applied Science in Athletic Training and a minor in Public Health Education and Promotion. She has experience working with youth, high school, adult amateur, and NCAA division I, II, and III athletic events. The sports that she has worked with include hockey, basketball, wrestling, gymnastics, lacrosse, baseball, softball, track and field, football, soccer volleyball, cross country, and mountain bike racing.
Allyson has been working for Blue Line Medical Services, LLC for a little over two years. She works at youth, high school, and adult amateur athletic events all over the Twin Cities metro area.
Allyson is from and currently resides in Saint Paul. When she is not working she enjoys long walks with her dog, Miley, plays tennis, goes to concerts, and likes to check out local breweries.
MARKETING & GAMEDAY SUPPORT STAFF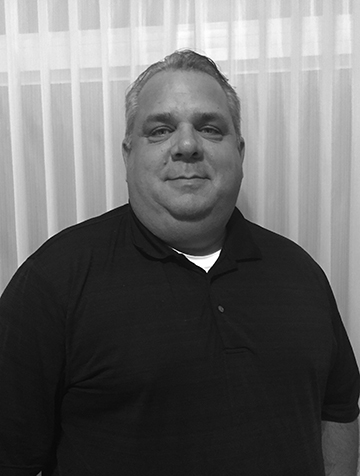 JEFF KEHR
PUBLIC ADDRESS ANNOUNCER | USPHL LEAGUE STATS

Jeff Kehr has been a frequent public address announcer at Coon Rapids Ice Center over the past five years. He has enjoyed calling both boy's and girl's hockey games, and is the current Master of Ceremonies of the Ice Fantasy skating show held here every spring. Since his early days as Voice of the Cadets for St. Thomas Academy, Jeff has continued to hone his skills when opportunities arise. When Jeff is not sitting behind a microphone, he can be seen managing the operations staff at Target Center as Director of Operations. Jeff is a resident of Coon Rapids and is supported by his wife, three children, and their many friends!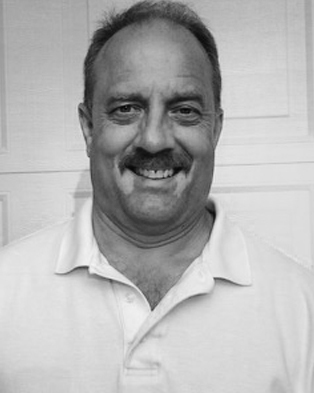 MIKE RESKI
MUSIC DIRECTOR
Mike graduated from UW-Stout in 1983 with a BS in Hotel/Restaurant Management, and spent five years running hotels. Mike now works as a life insurance underwriter for a major carrier for past 28 years. Married to my wife Connie with three grown boys. All of Mike's boys went through the hockey programs in Coon Rapids and graduated from Coon Rapids High School. Mike has been running clocks and doing scorebooks as well as playing music for hockey games for youth, high school, and NAHL games for over 20 years in Coon Rapids. Mike annually teaches classes to hockey parents on how to run the clock and fill out the scorebook. Mike looks forward to bringing his skills to the Blue Ox for many seasons to come.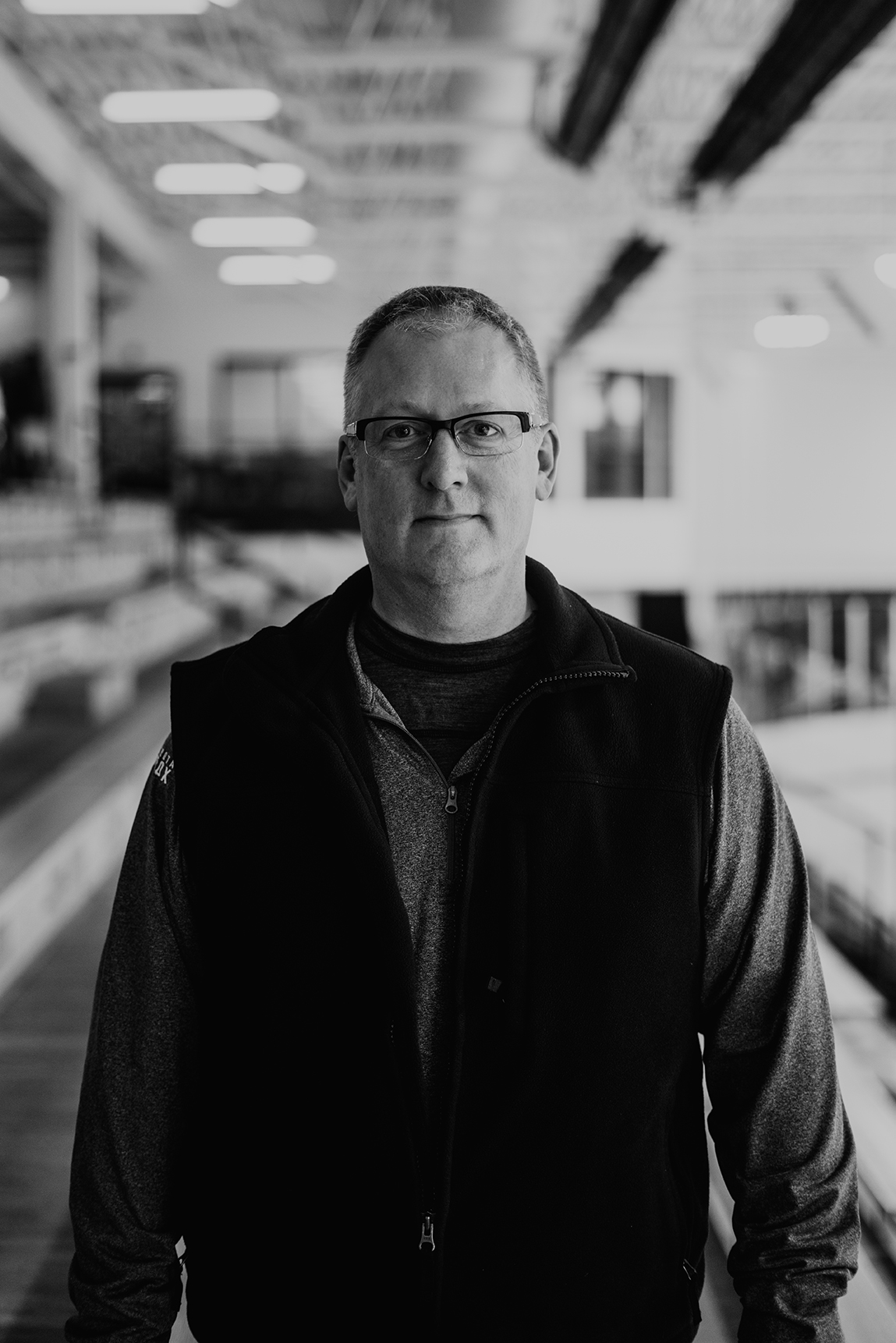 ERIC WICKLUND
TEAM PHOTOGRAPHER
Eric Wicklund joins the Blue Ox as the team's photographer. His "day job" is in technical sales engineering. He is currently Sales Engineer Director for tech company Arctic Wolf. Eric is a life-long Twin Cities' resident and hockey lover. He has been a sports photographer for over 8 years with a passion for Hockey, MMA, Kickboxing and every activity the kids are in. When he's not working, biking, or taking photos, he enjoys spending time with his family (Wife Renee, Kids Kayla 20 & Tori 18)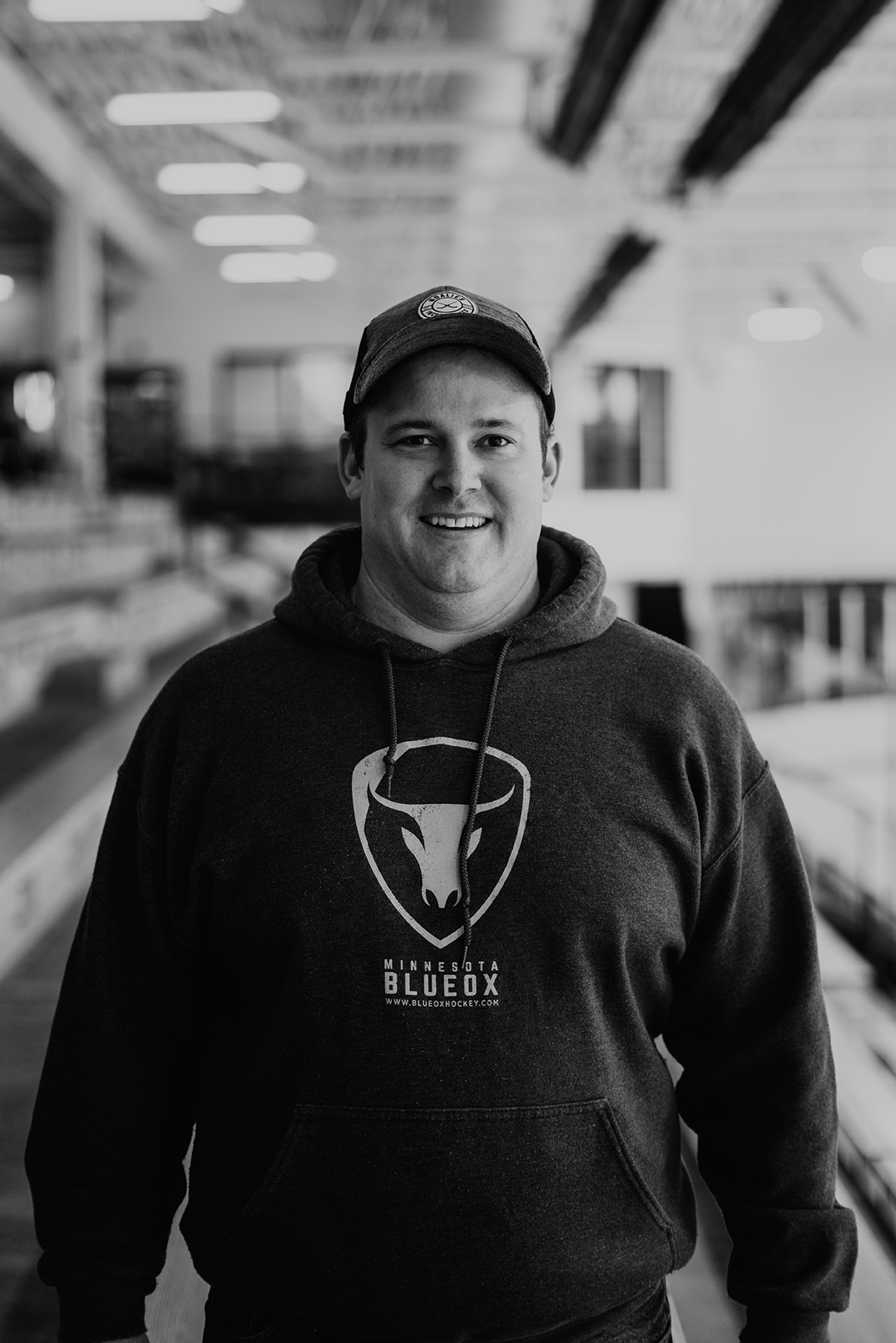 TIM BROWN
GAME DAY HELPER
I never played hockey growing up, but picked it up in my adult years as the game always intrigued me. I started coaching last year for the Coon Rapids Youth Hockey Association to share my passion for the game. I love the energy at the Blue Ox games and how involved the team is in the community.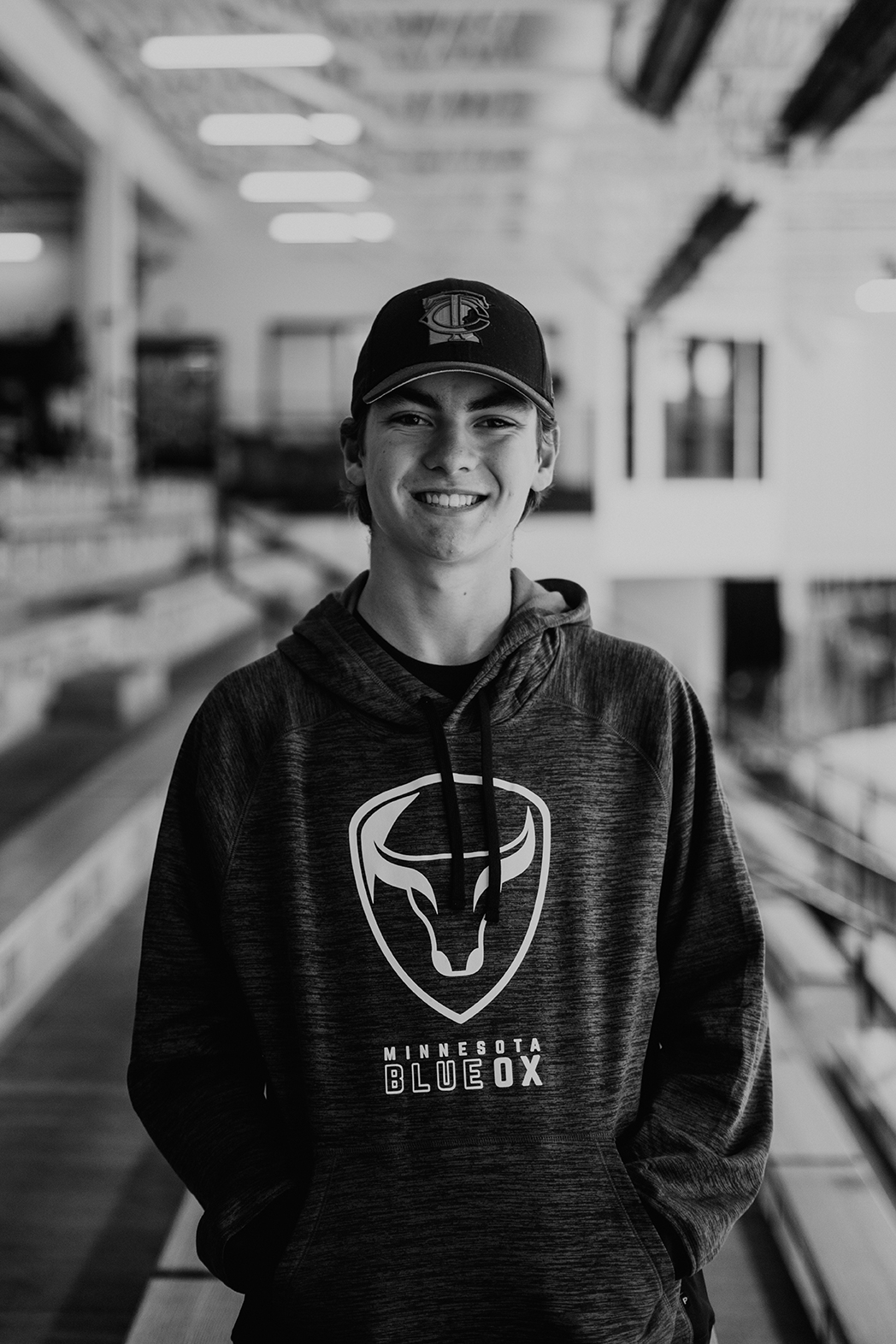 FLETCHER ANDERSON

CAMERA & PLAY BY PLAY ANNOUNCER
Fletcher is an avid sports fan, and loves being around the atmosphere of sports. Favorites include basketball and football, and also enjoys golf in his free time.
He also writes a monthly sports article for "The Navigator." He met Jay Witta through the Minnetonka hockey association, where he was his coach for multiple years.
He is currently a Senior at Minnetonka High School, and will be attending Arizona State's Walter Cronkite School of Journalism for Sports Journalism next year.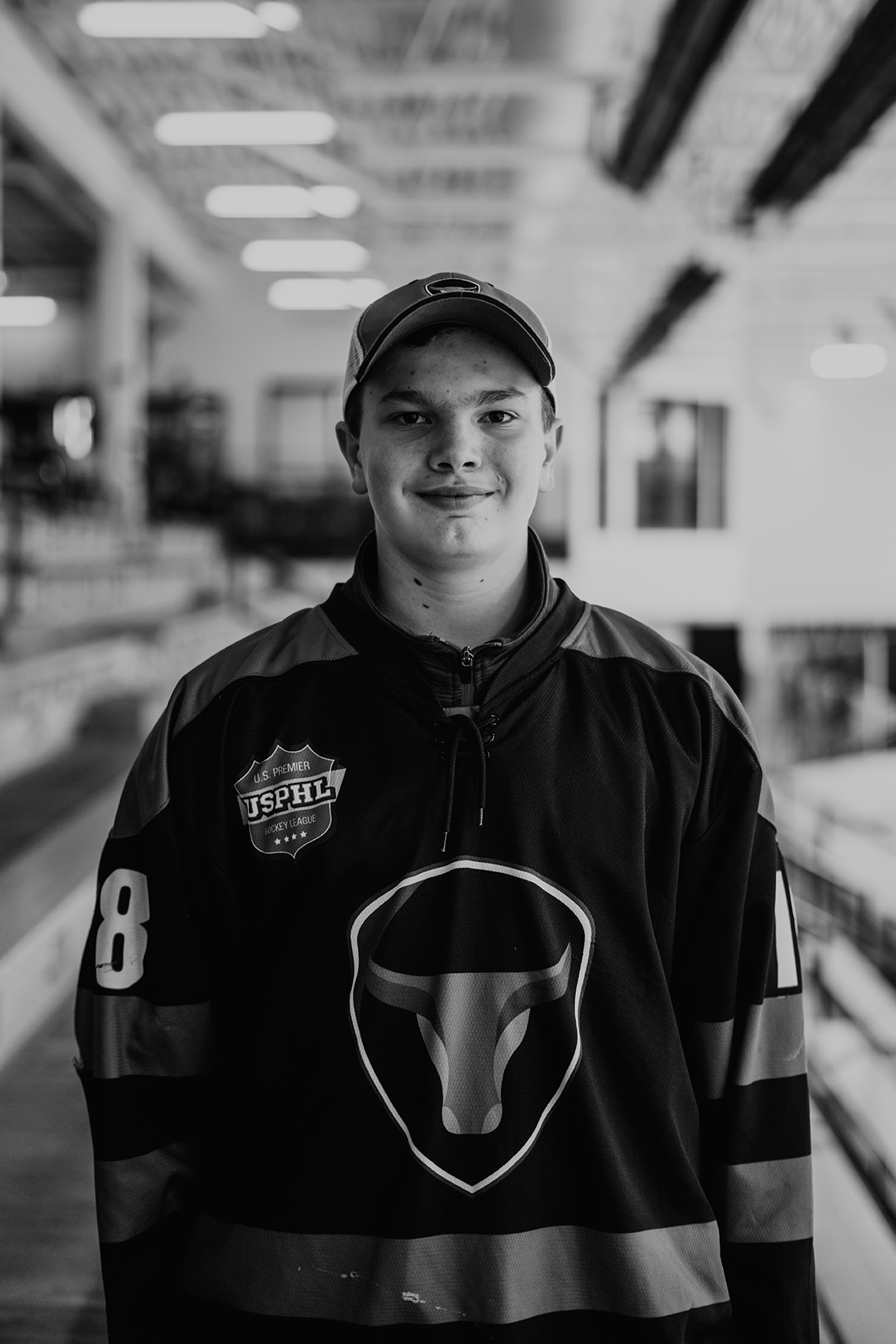 DOMINIC LEGO
GAME DAY INTERN
Dom was born and raised in the hometown of the Ox, the beautiful city of Coon Rapids. I am currently a Junior at Coon Rapids High school whilst working at Sams Club in Guest Services. In the summer I also work for Coon Rapids Andover American Little League as grounds crew, and when hockey starts I don't miss a Blue Ox game. I started with the Blue Ox in their second year as a team working the penalty box here or there, from there it has advanced into something I never imagined. I love working for the Blue Ox doing anything I can, I love leaving at night knowing that the fans and players had an enjoyable experience.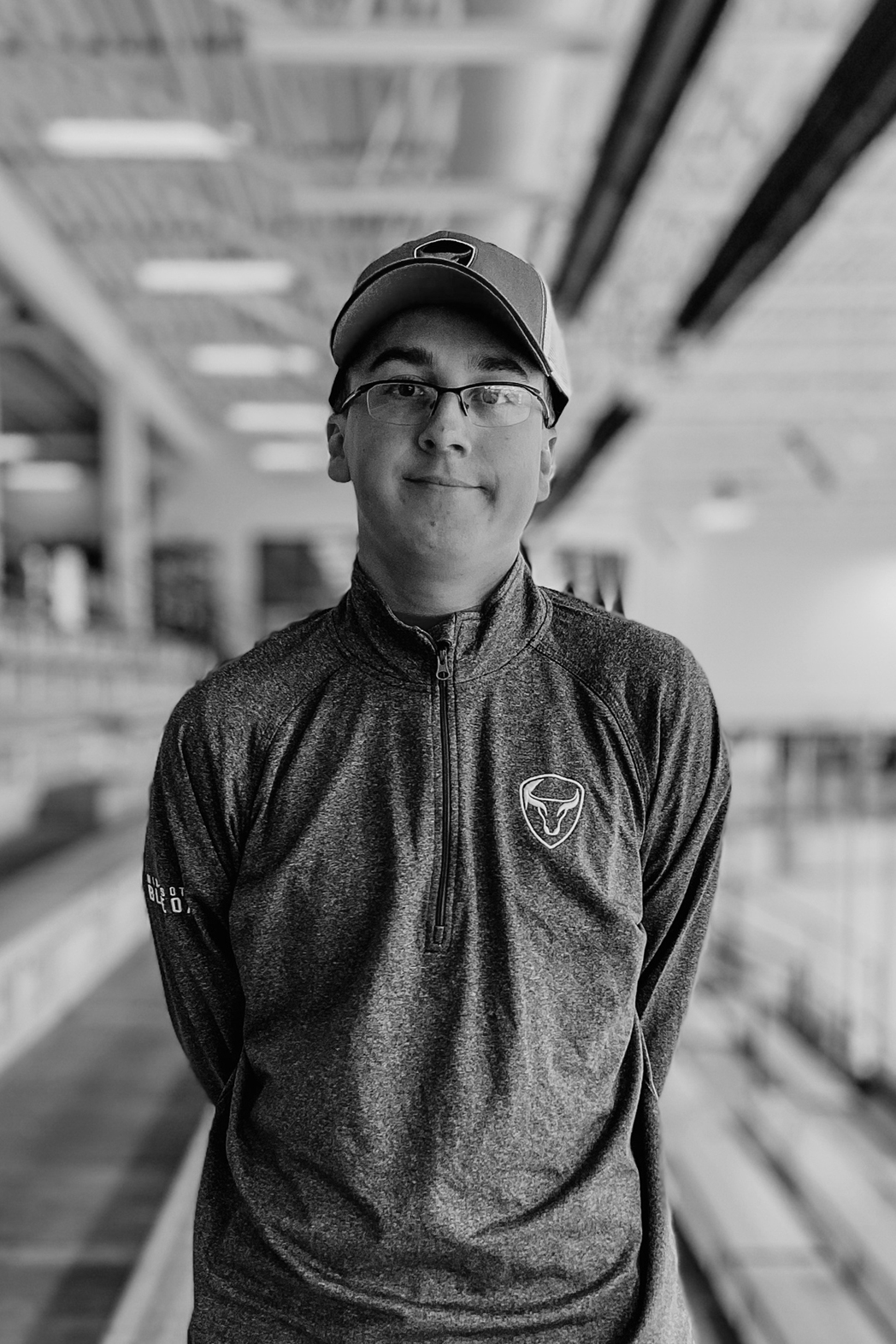 CARTER MASLOSKI
COLLEGE GAME DAY INTERN
Carter is an avid sports fan who has always loved to watch the game of hockey. Carter has followed his passion of sports into a career choices. Carter is currently a junior at Concordia St. Paul studying Sports management. He Hope's to someday make a career in sports.