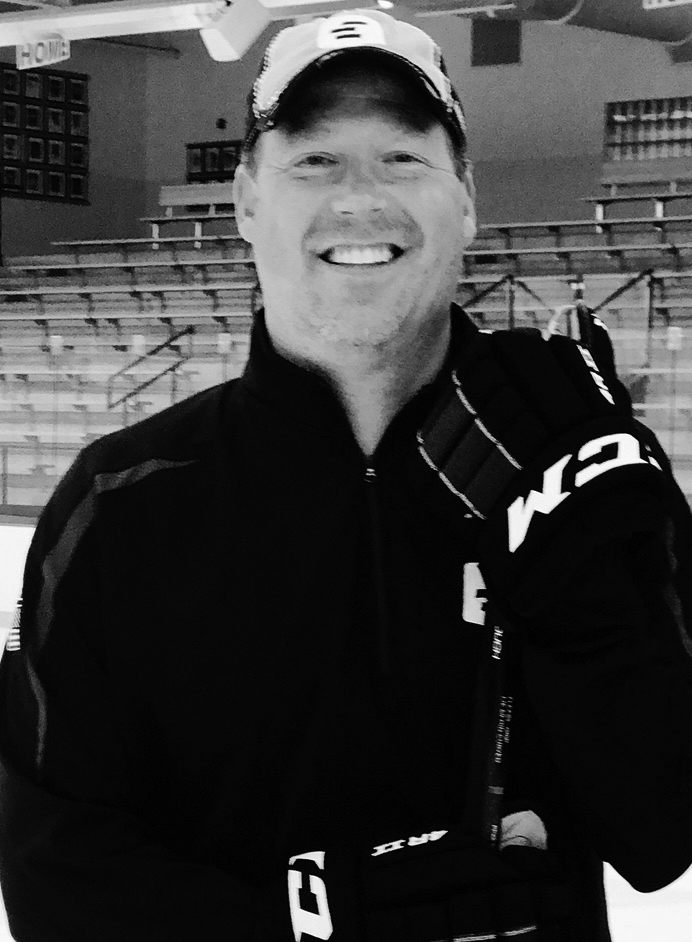 JAY WITTA
PARTNER / OWNER / GENERAL MANAGER / HEAD COACH
Coach Witta completed his 3rd year of Junior A' coaching and inaugural year with the Blue Ox, finishing with an impressive 33-11-4 record and a consistent top 10 Tier 3 national ranking all season. The Blue Ox also promoted one player, Finnish defenseman Oskari Halme, to the NCDC Tier 2 level, as well as advanced four age out players onto college hockey.
During his prior two seasons, Witta had been the head coach of the NA3HL's Junior A' hockey team – New Ulm Steel. Witta completed a 67-33-10 two year record with a Silver Cup semifinal appearance 2015/16 and a Western Division playoff final loss to the eventual National Champion, Granite City 2016/17. The Steel also completed a relocation transition from White Bear Lake to New Ulm 2017 with the smoothest of ease. Jay worked daily with the Steel ownership in all aspects of the business – budgets, league communications, recruiting, trades, facilities, core value accountability, parent communication, and player advancement. During his two year stint with the Steel, Witta helped promote over eight players to the NAHL/TIER 2 LEVEL as well as seven players onto NCAA and ACHA college hockey.
Witta, a Minnetonka, Minnesota native, played three years for the Minnetonka Skippers from 1985-87 where he was named captain his Senior season and helped guide the Skippers to their first ever Lake Conference Championships and was honored with an All-Conference Team selection. Witta was recruited by Herb Brooks at St. Cloud State University in 1987 to play on the inaugural SCSU Division 1 squad. After entertaining offers from various Division 1 & 3 programs across the country, Witta chose to stay close to home and attend St. Cloud State University as a walk on defenseman.
Witta also played Junior A' hockey in Humboldt, Saask. for the Broncos (SJHL) before an undetected heart issue caused him to retire and return back to Minnesota. Witta has been coaching for the past 20 seasons and served on the Minnetonka Youth Hockey Board for 2 years – Jay also worked with Dave Snuggerud at Breakaway hockey to help form the first ever Breakaway AAA 97′ training team. Witta resides in Minnetonka with his wife Sara and their four boys. Bennett, Brody, Brooks and Griffin.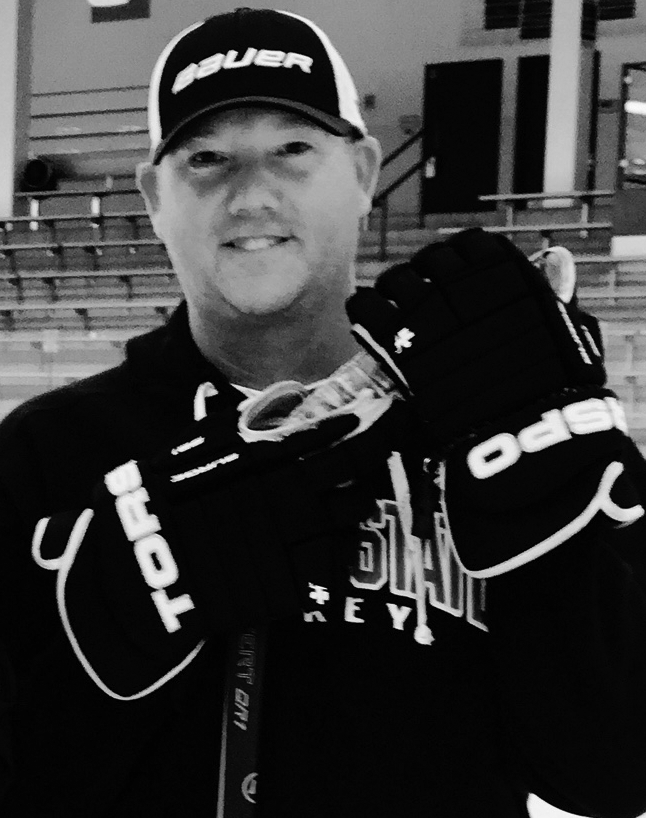 JASON WOOD
ASSISTANT COACH | USA Hockey Level 4 Certified Coaching Certification
Jason comes to the Blue Ox after a very successful high school hockey coaching career spanning the course of sixteen years. Coach Wood has also spent many years coaching with USA hockey at the various HP 16-17 regional levels, and is a USA Hockey Level 4 certified instructor. The ever so humble Wood, is a self proclaimed "hockey junkie" and is proud of the fact that he has helped instruct and develop dozens of local players that have gone on to play collegiately and professionally. Jason can still be found at the rink on any given late night participating with his pond hockey buddies, enjoying the love of the game. Born and raised in Blaine, Minnesota, Jason now resides in Brooklyn Park with his wife Stacey and their two girls.
Blue Ox General Manager/Head Coach Jay Witta had this to say about Wood, "With Jason's love of teaching the game, and his contacts and knowledge of the local/regional scouting markets, he has already become a very important asset to the success of the MN Blue Ox. The fact that we will have the most mature (and tallest) coaching staff in Junior A' hockey, is a testament to our ownership group wanting to give our players the best experience possible. We are father's of hockey players first, hockey coaches second. And that is a great comfort to many parents who trust in us to take care of their players for several months away from home. I really look forward to working with Jason, not only this season, but for many seasons to come."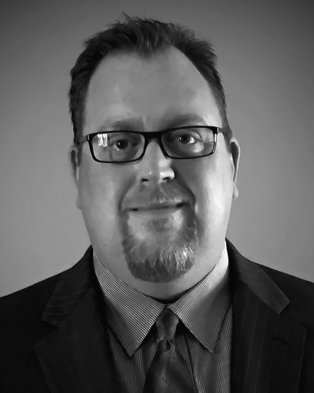 MARK SCHIFFMAN
GOALIE COUNSELOR | USA Hockey Level 4 Certified Coaching Certification
Mark is a lifelong rink rat who grew up playing goaltender in the Bloomington Jefferson youth program. He is USA Hockey Level 4 certified and is entering his 17th year of coaching youth and high school goaltenders in Waconia. Schiffman is currently the goaltender coach for Waconia High School boys hockey, residing in Waconia with his wife Kelly and their three sons.
By day, Schiffman is executive director of a non-profit association focused with more than 25 years of public affairs and government relations experience. He's a University of Minnesota-Duluth graduate and earned an MA from Hamline University.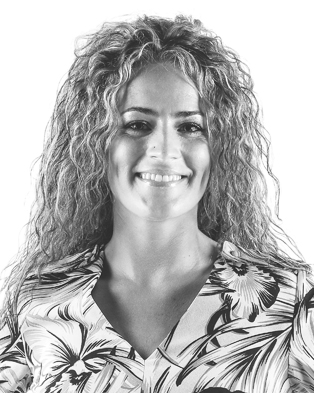 KATIE McDONOUGH
POWER SKATING INSTRUCTOR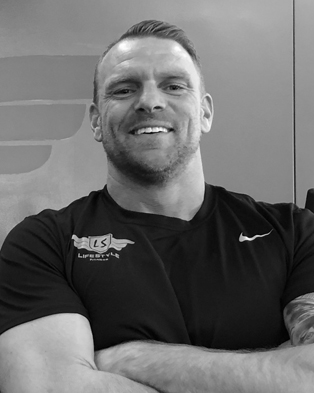 BOBBY THOMPSON
STRENGTH & NUTRITION – PERSONAL TRAINER
For the past 15 years Bobby has devoted his life to helping others preform at their best both mentally and physically. Currently Bobby owns and operates Lifestyle Fitness in Andover MN.
He coaches a wide variety of different areas including; fitness competitions, weight loss, in/off season youth sports including; hockey, swimming, baseball, football, and volleyball.
Bobby brings an undeniable energy and education to the Minnesota Blue Ox organization. His programming with the right nutrition, and strength and conditioning is sure to bring out the best in our squad this season. We are so excited to have Bobby on board!
FACILITIES & GAMEDAY SUPPORT STAFF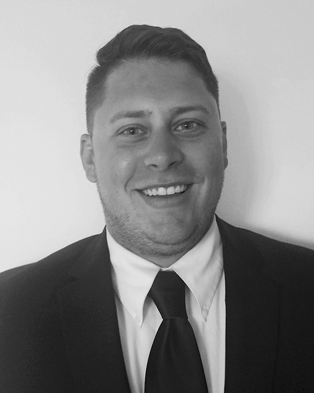 TRAVIS BENNETT
SPONSORSHIP MARKETING
Travis grew up skating and playing hockey at Fogerty Ice Arena for the Blaine Bengals, where he fell in love with the game! After graduating from Blaine High School, Travis played a year of college football at Upper Iowa University.
After college, Travis decided to enlist in the U.S. Army National Guard, as a Unmanned Aircraft Mechanic. Once he returned home from Army training he began coaching youth hockey in Coon Rapids and became a Minnesota Blue Ox supporter!  We are excited to have Travis on our Marketing team!  Anyone looking to become a Blue Ox corporate sponsor just shoot Travis an email or phone call below and explore the many opportunities we have!  Sponsorships start as low as $500 and range all the way up to $10,000 plus.  Our game day marketing motto is "As long as it's legal….and no one gets hurt, we can promote it!"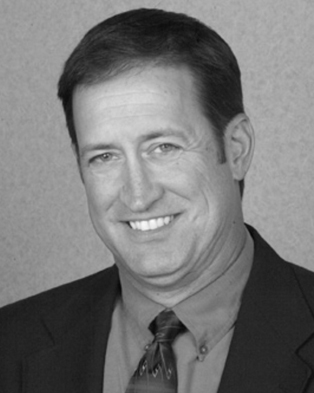 DAN TERHAAR
PLAY BY PLAY ANNOUNCER
Dan is the former TV Play by Play for the MN Wild from 2000 to 2012. Terhaar is currently a sales rep for PROforma Marketing Incentives. Located in Coon Rapids, just west of Northtown. PROforma is a one stop source for Marketing, Promotional products, branded apparel, banners and signs, social media, digital products and more! Your Ad Agency with out the fees!
Dan continue's to moonlight in the television play-by-play world, as well as doing 1-on-1 Broadcasting training and education. Most recently the Prep Bowl, University of St Thomas Hockey and Basketball and coming up the MSHSL Boy's and Girl's State Hockey Tournaments.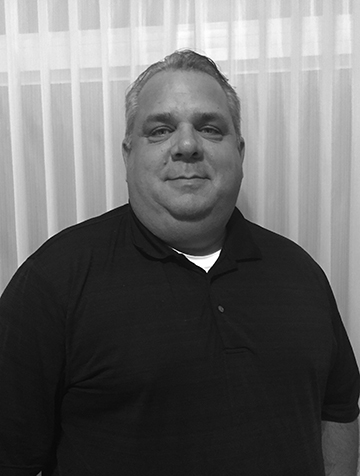 JEFF KEHR
PUBLIC ADDRESS ANNOUNCER | USPHL LEAGUE STATS

Jeff Kehr has been a frequent public address announcer at Coon Rapids Ice Center over the past five years. He has enjoyed calling both boy's and girl's hockey games, and is the current Master of Ceremonies of the Ice Fantasy skating show held here every spring. Since his early days as Voice of the Cadets for St. Thomas Academy, Jeff has continued to hone his skills when opportunities arise. When Jeff is not sitting behind a microphone, he can be seen managing the operations staff at Target Center as Director of Operations. Jeff is a resident of Coon Rapids and is supported by his wife, three children, and their many friends!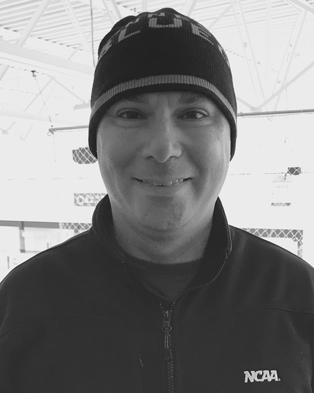 JASON ELLENBECKER
CERTIFIED ATHLETIC TRAINER
Jason begins his first year with the MN Blue Ox as the head athletic trainer for the team. Jason has been a certified athletic trainer for the last 14 years working with various programs throughout the Twin Cities and is currently employed by Twin Cities Orthopedics; the official sports medicine provider of the MN Blue Ox.
Jason is a 2004 graduate of the University of WI Stevens Point majoring in athletic training and minoring in nutrition. Immediately following graduation, Jason began employment as a seasonal athletic trainer for the Minnesota Vikings. At the conclusion of the season, Jason was asked to return for another season with the team. After completing the second season, Jason joined Hamline University in Saint Paul, MN as the head athletic trainer where he stayed for six years. During that time Jason attended Hamline's School of Business earning a Master's in Business Administration and a certificate in Health Care Compliance. Jason then switched gears to exclusively baseball as the head athletic trainer for the Saint Paul Saints. After two years with the team, Jason returned to Hamline for another 3 years as the head athletic trainer. Jason again transitioned to the Saint Paul Saints and joined Twin Cities Orthopedics. Jason currently works with the Saints during the spring and summer months as well as the Blue Ox during the fall and winter.
Jason is married to his wife Jill and they have two children Isaac (10) and Lilia (8). Jason enjoys the outdoors especially in the fall and frequents his parent's central WI home to be in the woods searching for the elusive whitetail deer. Jason is a member of National Athletic Trainers Association, The Great Lakes Athletic Trainers Association and the MN Athletic Trainers Association.
For more information regarding the Athletic Training profession, visit the National Athletic Trainers Association website at www.NATA.org and www.TCOMN.com.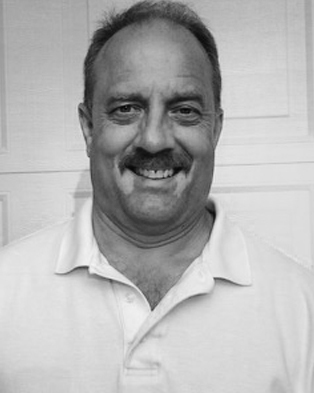 MIKE RESKI
MUSIC DIRECTOR
Mike graduated from UW-Stout in 1983 with a BS in Hotel/Restaurant Management, and spent five years running hotels. Mike now works as a life insurance underwriter for a major carrier for past 28 years. Married to my wife Connie with three grown boys. All of Mike's boys went through the hockey programs in Coon Rapids and graduated from Coon Rapids High School. Mike has been running clocks and doing scorebooks as well as playing music for hockey games for youth, high school, and NAHL games for over 20 years in Coon Rapids. Mike annually teaches classes to hockey parents on how to run the clock and fill out the scorebook. Mike looks forward to bringing his skills to the Blue Ox, and a great inaugural season in Coon Rapids.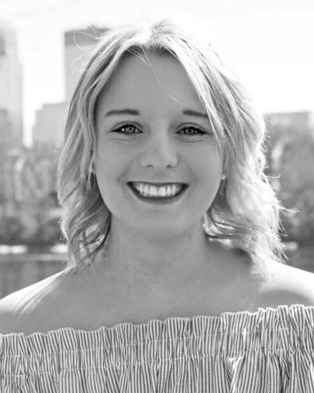 EMILY WYDO
MARKETING & FAN ENGAGEMENT
Emily is a recent alumna of the University of Minnesota where she studied Human Resource Development, Political Science and Leadership. Emily has always been involved in sports; growing up playing basketball and softball and being a dedicated Gopher sports fan along with all other professional Minnesota sports. This past fall during her senior year, Emily was coronated one of the University of Minnesota's Homecoming Royals, becoming the official ambassador for school pride and spirit. Emily recently finished a year-long internship with Caribou Coffee and has since joined the Minneapolis Final Four Local Organizing Committee as a volunteer and the Minnesota United FC on their Hospitality and Promotions team. Emily is passionate about sport as a vehicle for change in our communities as well as an outspoken supporter for female athletics. Her goal is to one day return back to the University of Minnesota to become the Athletic Director for all sport programs. When Emily is not working and busy pursuing her goals, she enjoys reading, drinking copious amounts of coffee, attending sporting events and hanging out on Minnesota's 10,000 lakes.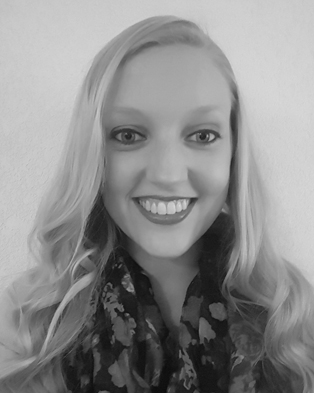 MEGHANN NORRBOM
ASSISTANT GAME DAY OPS & MARKETING
Meghann is a Senior at Minnesota State University, Mankato pursuing a sport management Bachelors and a sports medicine minor. Meghann has always been involved in sports, she was a gymnast for 14 years and is currently in her 8th year of coaching gymnastics. Meghann interned with K&G Gymnastics this summer working on marketing, operations, and sponsorships, she also interned at the Minnesota Vikings Training Camp as a marketing and fan engagement intern this summer. Meghann currently works in MSU Mankato's Athletic Department as a Marketing and Promotions intern. Meghann is passionate about working for sporting organizations that are interested in getting our youth involved in sport, her goal is to one day be working in marketing and fan engagement for a professional hockey team.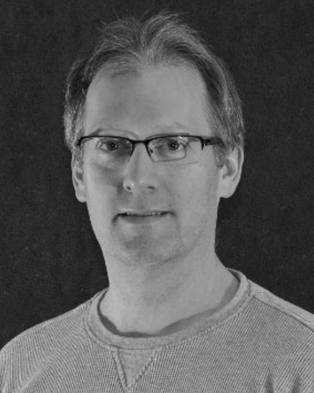 ERIC WICKLUND
TEAM PHOTOGRAPHER
Eric Wicklund joins the Blue Ox as the team's photographer. His "day job" is in technical sales engineering. He is currently Sales Engineer Director for tech startup Cohesity. Eric is a life-long Twin Cities' resident and hockey lover. He has been a sports photographer for over 8 years with a passion for Hockey, MMA, Kickboxing and every activity the kids are in. When he's not working, biking, or taking photos, he enjoys spending time with his family (Wife Renee, Kids Kayla 18 & Tori 16)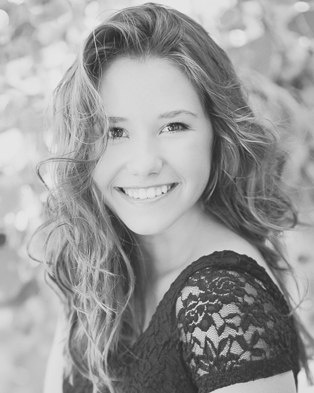 LILY DURAND
GAME DAY OPERATIONS

Lily Durand is a Junior at the University of Minnesota. Lily is studying elementary education with hopes to one day be a second grade teacher. She loves the Blue Ox because it is a corporation built on teamwork and passion, not only for the game of hockey, but for the people in the Blue Ox family. She appreciates that the Blue Ox ownership preaches to its players – life lessons – not only being a good team player, but also being a good, responsible and accountable individual. Lily is also an avid hockey and football fan and can be found cheering on her beloved Minnesota Wild and Vikings football teams!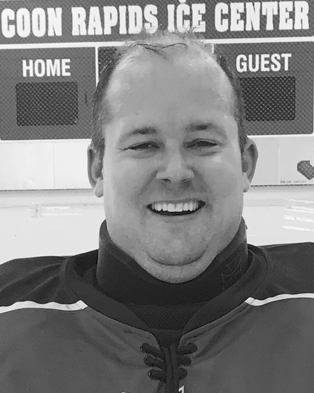 TIM BROWN
GAME DAY OPERATIONS
I never played hockey growing up, but picked it up in my adult years as the game always intrigued me. I started coaching last year for the Coon Rapids Youth Hockey Association to share my passion for the game. I love the energy at the Blue Ox games and how involved the team is in the community.